Ahhh summer! Less clothes, more parties, long nights and more vibes! Summer '17 is going to be jam packed with vibes from the hottest artists in Hip Hop and R&B with these amazing tours coming to a city near you! Here are our top 5 MUST go-to tours of the summer! 
5. "Nobody Safe" Tour featuring Future, Migos, Zoey Dollaz, Tory Lanez & More!
Freebandz presents the Nobody Safe tour with a roster full of today's hip hop heavy hitters! Miami native Zoey Dollaz is joining his Freebandz brother Future on this Young Thug and A$AP Ferg will also be featured on select tour dates. This tour is definitely a go-to for all the trap fans out there. 
Get your tickets here! 
4. "Set It Off" Tour: Bryson Tiller, H.E.R and Metro Boomin'!
From underground to R&B sensation, The Trap Soul hero has done it again. Upon the release of his sophomore album, "True To Self", Bryson Tiller releases the schedule for his 27-show length tour, "Set It Off". Starting August 3rd in Atlanta, the "Set It Off" tour will also feature the likes of H.E.R and Metro Boomin'. The young squad will enter into Florida on August 29th, performing for University of Miami at the Watsco Center. August 30th, they invade Orlando's CFE Arena, home of the University of Central Florida. The tour comes as a surprise to many because the album was a surprise itself, Bryson releasing it a full month ahead of schedule. This tour is surely bae-approved. 
Get your tickets here!
3. "Be Encouraged" Tour featuring Chance The Rapper, King Louie & DJ Oreo!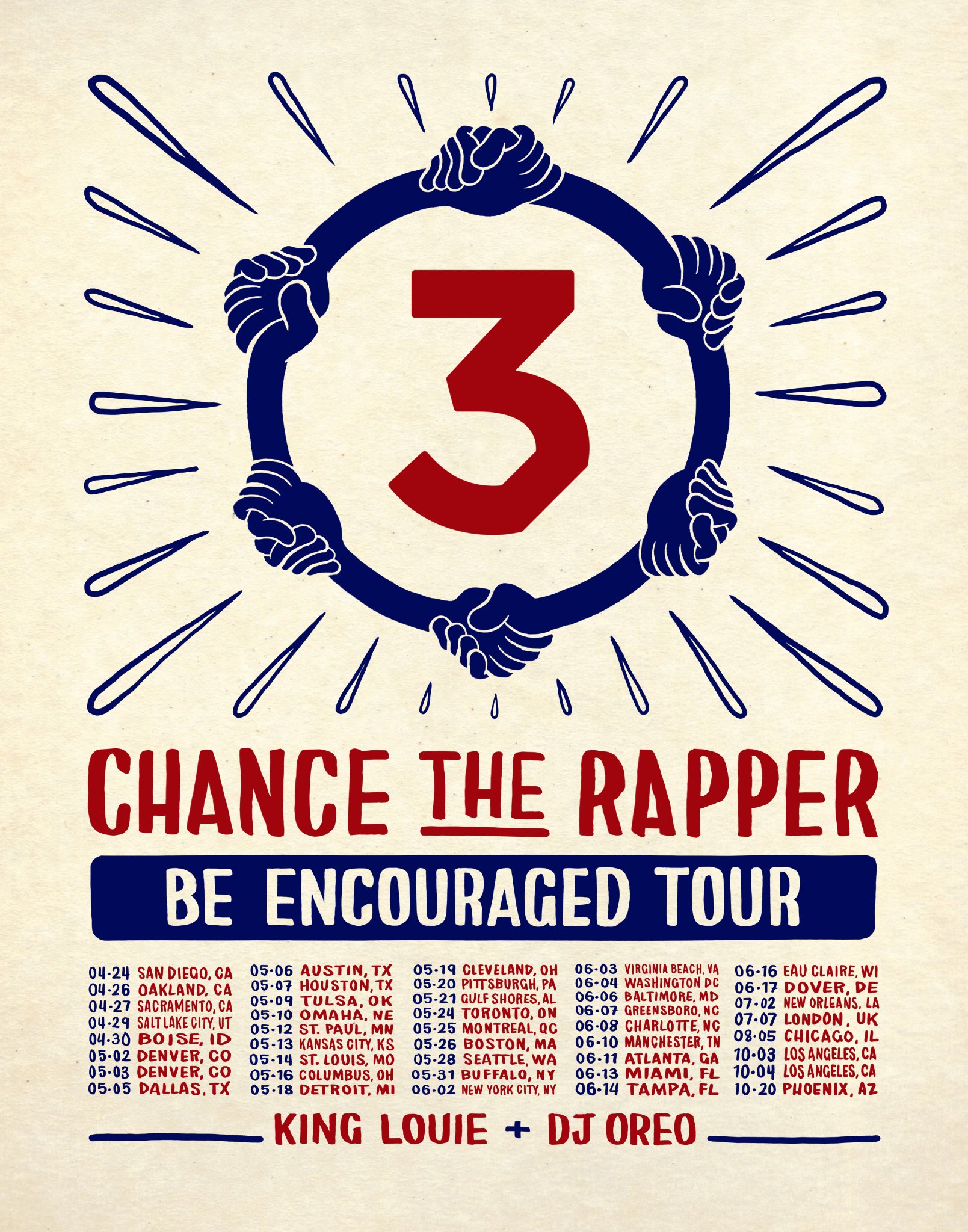 Following his big win at the Grammy's in February, Lil Chano announced his "Be Encouraged" Tour hitting 43 cities around the nation! The Chicago native teamed up with King Louie and DJ Oreo this summer to bring us this blessing of a tour. We're sure his black boy joy will be infectious throughout his show.
Get your tickets here!
2. A North American Tour featuring Nas and Lauryn Hill
Ready or not. Here they come. You better not hide.  The biggest tour of this decade is coming to a city near you! The North American Tour (presented by Live Nation), headlined by two of our generations icons being, Nas & Lauryn Hill. The 2 embark on this journey starting September 7th, in Chicago, making its way down to Florida for two dates: September 22nd at Bayfront Park Amp, down in Miami, and Daily's Place, in Jacksonville the following day. Actor/comedian, Hannibal Burress, along with Jamaican reggae artist, Chronixx, will make an appearance on tour at select dates. Although this tour starts at the end of summer, we definitely can't wait to see what these 2 legends got for us! 
Get your tickets here! 
1. "DAMN." Tour featuring Kendrick Lamar, Travis Scott & D.R.A.M.!
This tour may inarguably be the biggest tour of the summer. Kung Fu Kenny has had an amazing first half of 2017 and will only continue to dominate the rest of the year with the DAMN. tour. Being the fastest-selling album of 2017, DAMN. has shook the world and is now about to shake up the concert scene this summer. Compton's finest will be accompanied by Travis Scott and D.R.A.M. on 20 tour dates across North America. Judging from his Coachella and Rolling Loud performances, K. Dot will definitely bring the heat on this tour! 
Get your tickets here! 
Which other artists are you looking forward to see this summer? Comment the tours we missed below!